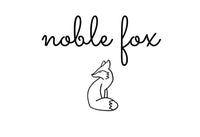 Wear threads of pride and adorn classrooms with artwork of hope to empower educators and inspire young minds.
We are a Houston-based online store that sells kids apparel and prints. We donate a portion of our net profit to Donors Choose, an organization that supports public school teachers and their classrooms.
Purchase with purpose.
@thenoblefoxshop